Beautiful, elegant and incredibly diverse, Chinese porcelain is testament to the skill and ingenuity of Chinese craftsmen. Blue and white ceramics in particular have a unique and highly appealing charm which contribute to their ongoing popularity amongst collectors. 
Chinese blue and white porcelain is decorated using a distinctive cobalt blue colour which was first used on ceramics as early as the late Tang Dynasty between 923 to 937. However, blue and white wares didn't become popular until the late Yuan Dynasty when production began in earnest. 
You may have noticed that the eye-catching blue of Chinese ceramics often varies and this is because cobalt blue differs in material composition which results in colour variations once a piece has been fired. Early cobalt blue was extracted from Persian ore and is incredibly rich in iron oxide. As a result, pieces decorated in early cobalt blue pigment tend to have a purple tone, often with darker spots on the surface glaze. A clearer, softer blue was achieved at a later date when craftsmen began using a cobalt blue rich in manganese and sourced in China. Another azurite blue from China, known as shinqing, also became available during the later period of the Ming Dynasty.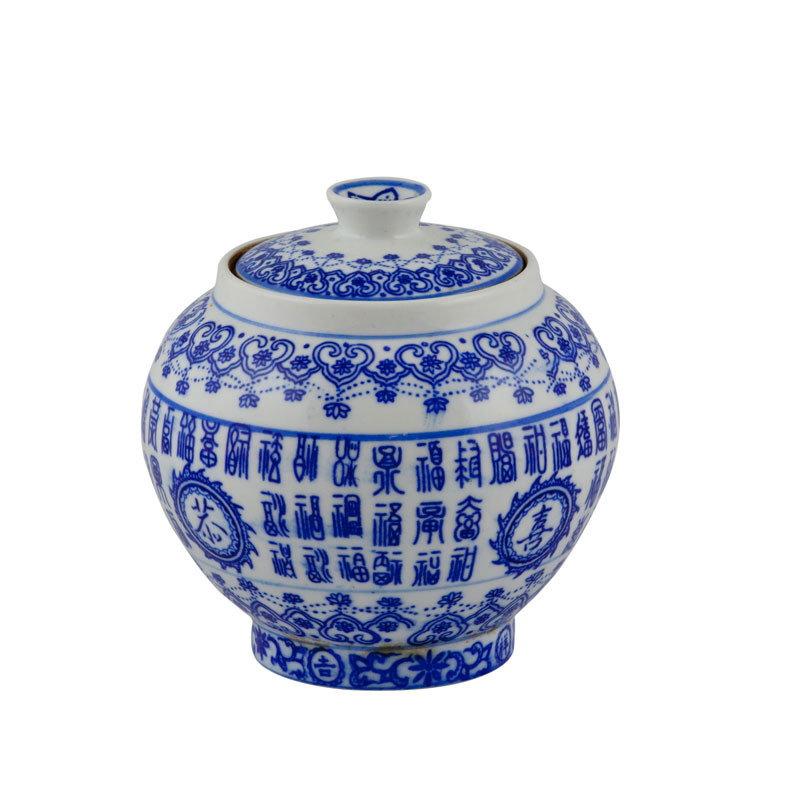 Collecting Chinese porcelain
Collecting Chinese porcelain is an easily-accessible hobby as the huge range of pieces available offer something to suit every budget. If you're new to collecting, it can be helpful to start buy narrowing down your search by deciding what you'd like to collect. Chinese blue and white storage jars, for example, are perfect for collecting, whilst iconic decorated plates look beautiful when wall-mounted and grouped together. 
Chinese ceramics are available to buy from a huge range of places, including antiques shops and fairs, auction houses, markets and online stores. It's worth bearing in mind that buying in person is a great way to get a 'feel' for a piece, making it easier to judge whether is particular item will fit within your collection. Buying in person also makes it easier to spot potential flaws or repairs. 
Chinese ceramics for contemporary interiors
Chinese blue and white porcelain has a timeless charm, making it the perfect addition to contemporary interiors. You'll find that a huge range of pieces are available, from ginger jars and ceramic stools, through to trinket boxes, dinner ware and vases. 
Don't forget that although many pieces were created for a particular purpose, such as a ceramic stool for example, their use can be adapted to suit modern living. Ceramic stools make wonderful side tables and because they're waterproof (but not frost-proof) are perfect for using outdoors in the warmer summer months. 
Ceramic storage jars can be used for their intended purpose but if you find one you love that's missing its lid, why not use it as a flower vase or a pot for kitchen utensils instead? Chinese blue and white porcelain tea caddies are highly collectable and as they were made in a wide range of different shapes and sizes, are perfect for grouping together to make stunning display, or for storing tea, of course!
Last and by no means least, it's worth bearing in mind that a huge range of newly made Chinese ceramics are available including blue and white porcelain made using traditional pottery and painting techniques. If your budget doesn't quite run to antiques pieces, many of the new ceramics from China make a stylish alternative.